Vivid, Dependable Lighting for Indoors and Outdoors
Rated for indoor and outdoor use, the ADJ 15 Hex Bar IP is designed to produce bright ambient lighting and variable color washes that enhance the atmosphere of your venue, booth, or mobile light show. This 1-meter linear bar fixture comes generously outfitted with 15 12-watt hex LEDs — these 6-in-1 RGBAW+UV LEDs provide flawless color mixing and a near-infinite range of wash options. Five independently controlled sections with zone control mean you can assign different colors to different spots of the bar. Included is a removable frost/diffusion filter to reduce glare or create more direct lighting effects. Mounting the ADJ 15 Hex Bar IP is a snap, thanks to its Sure-Lock bracket system, which locks securely in 10-degree increments. Plus, thanks to its IP65 rating against dust and moisture and Seetronic power-locking connectors, the ADJ 15 Hex Bar IP gives you vivid, dependable performance even amid the elements. If you're looking for a solid indoor-outdoor linear bar fixture, the ADJ 15 Hex Bar IP comes recommended by DJs and lighting techs.
Hex LEDs provide an infinite palette of colors
The ADJ 15 Hex Bar IP lighting fixture comes equipped with an array of ultra-bright hex LEDs, which you can blend together to create an endless array of colors and cool lighting effects. This RGBAW+UV setup is one of the most economical ways you can take advantage of LED technology, resulting in serious bang for your buck. In addition to creating extremely vivid colored light, individual control of each set of colored LEDs also lets you use the 15 Hex Bar IP to create moving or shifting patterns that are out of the reach of conventional incandescent lights.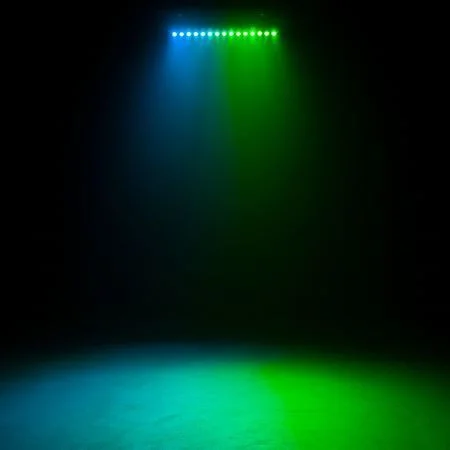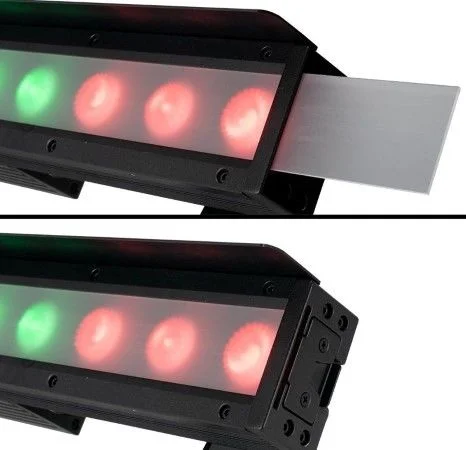 ADJ 15 Hex Bar IP Lighting Fixture Features:
1-meter linear bar fixture with 15 12W hex LEDs
Vivid, dependable lighting in any environment
IP65 rated for indoor/outdoor use
Ambient lighting and variable color washes for your venue, booth, or mobile light show
6-in-1 RGBAW+UV LEDs provide flawless color mixing and a near-infinite range of washes
5 independently controlled sections with zone control
Removable frost/diffusion filter to reduce glare or create more direct lighting effects
Sure-Lock bracket system locks securely in 10° increments
Seetronic power-locking connectors with protective rubber covers
25° beam angle, 63 onboard color macros