Equally suited to ceilings high and low
The Focus Spot 4Z's powerful cool white LED engine allows it to perform in venues where the ceiling is high above the stage with no problem at all. Its motorized focus and 11- to 22-degree adjustable beam angle also make the 4Z a perfect choice for venues that have lower ceilings or longer projection distances. The 4Z's motorized focus allows you to create beautifully sharp and compelling projections, no matter what the projection distance is. Sweetwater's team of lighting experts love to use the Focus Spot 4Z's incredibly smooth 16-bit 0–100% dimmer between songs and during instrument switches.
Even if you don't have a dedicated lighting engineer at your venue, you can use the pre-programmed light shows for a show your audience won't soon forget.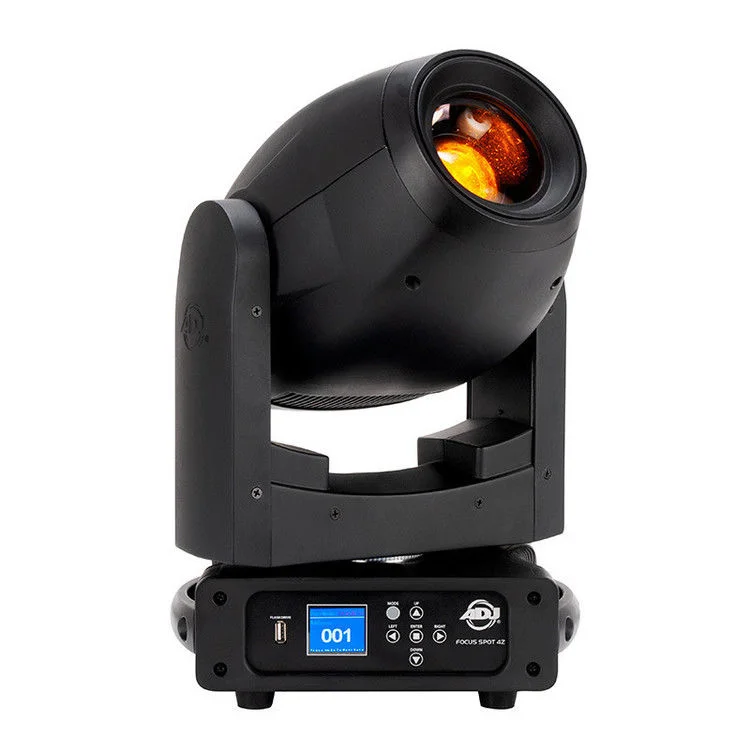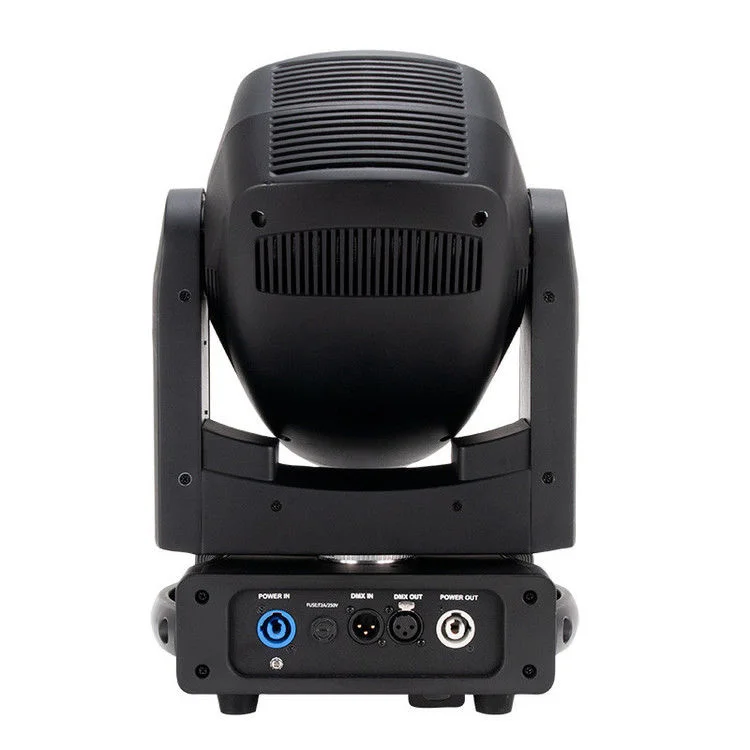 Independent color and gobo wheels for almost unlimited potential
The 4Z is equipped with a gobo wheel that holds six removable and rotatable aluminum gobos. The rotating gobos come with indexed rotation that allows for precise orientation of logos, lines, and designs. To give you even more expression options, the independent color wheel has eight colors (plus white) that can be used in conjunction with the gobo wheel. And if that's still not enough for you, then the Focus Spot 4Z is equipped with two rotatable prism settings — a 5-facet linear prism and 6-facet circular prism. Each prism is indexed and rotatable at custom speeds, which lets you choose how subtle or impactful your visual effects are.
ADJ Focus Spot 4Z Moving-head Spotlight Features:
Motorized focus
Motorized zoom: 11–22 degrees plus 16-bit fine zoom
2 prism FX: rotating 5-facet linear and rotating 6-facet circular
16-bit 0-100% smooth dimming
Variable speed strobing
Gobo shake and color-split features allow for even greater creative expression
USB firmware update port
Omega bracket
Safety cable
Locking powerCON
Color LCD display with 6-button functional menu