Interchangeable lenses ensure versatile operation
The EVE P-140 VW includes interchangeable 25- and 45-degree lenses, which makes it useful all in kinds of situations. The 25-degree lens is great for close-up applications, such as when you're lighting the same element you're hiding the fixture in. The 45-degree lens is ideal for when you need a tighter beam angle to maintain brightness at a distance. And the lenses are magnetic, so changing them is fast and easy.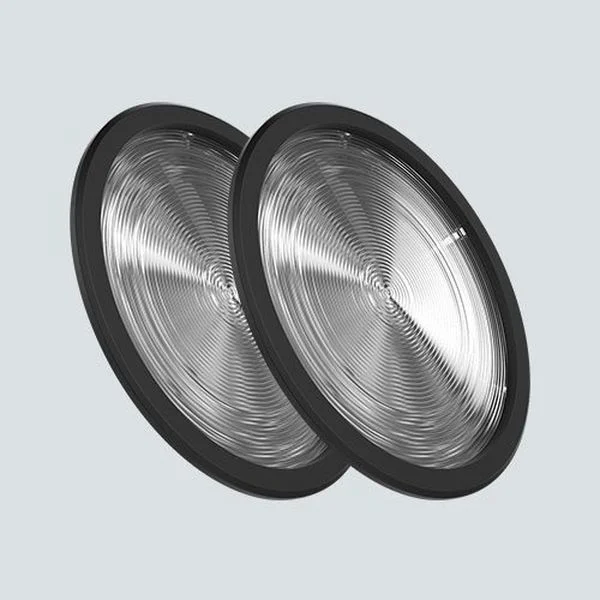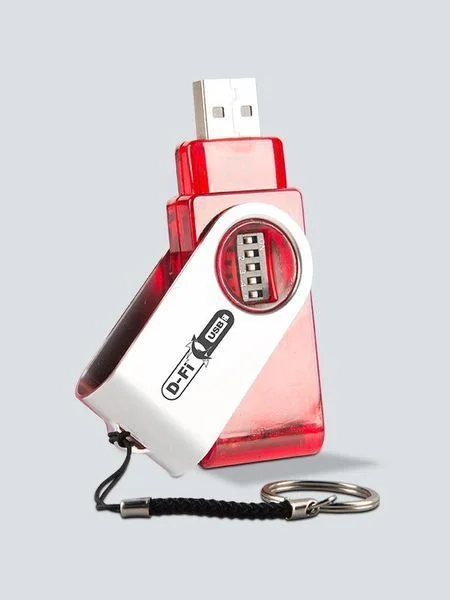 D-Fi USB compatibility opens up new wireless possibilities
When power isn't an issue, but running DMX cables is, D-Fi USB is a serious asset. Examine the control panel of the EVE P-140 VW, and you'll see a modified USB port. This proprietary port accepts a Chauvet D-Fi USB transceiver, which provides instant wireless connectivity for your fixture. With D-Fi, your fixture can receive wireless DMX from your D-Fi hub or smartphone. What's more, you can create master/slave links between D-Fi equipped lighting fixtures, allowing you to set up sophisticated automated light shows without the hassle of touching a DMX controller or running DMX cables.
Go green and turn down the heat with LEDs
Chauvet is one of the first companies to make reliable high-output LED lighting fixtures, such as the EVE P-140 VW, widely available. As a US Green Building Council LEED Platinum certified company, Sweetwater understands the value in LED fixtures. In fact, LED lighting fixtures draw just a tenth (or less) the wattage of similar incandescent fixtures, which pays off at the meter and turns down the heat.
For installs, the lower electric bills are a nice bonus, and the savings quickly add up. Touring light techs appreciate not having to wait for the lights to cool down before loading up. And of course, everyone benefits from the lower ambient heat onstage and in the rest of the venue. Burned-out gels and overheating are also on the list of heat-related issues you'll never have to face when you go with an LED lighting fixture such as the EVE P-140 VW.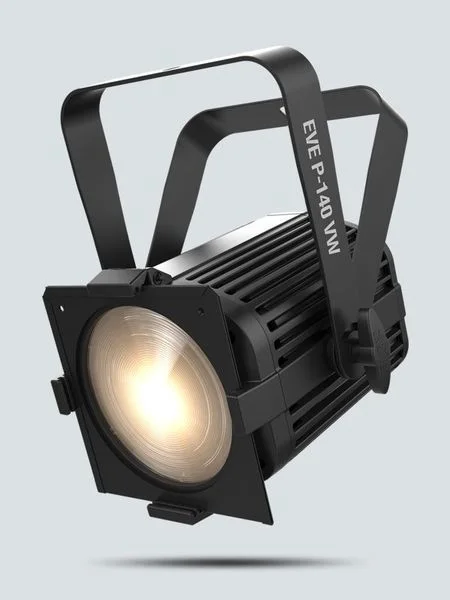 Chauvet DJ EVE P-140 VW Features:
Variable-white wash light with cool white, warm white, and amber LEDs
Interchangeable magnetic lenses ensure versatile operation
Built-in gel frame holder and accessory slot accommodate barn doors, expanding your light-shaping options
Onboard 3- and 5-pin DMX connectors provide flexible control
powerCON-compatible input/output connections for power linking
D-Fi USB compatibility for convenient wireless control
Fanless design achieves silent operation
High-frequency LED dimming for flicker-free video
Durable yet lightweight cast-aluminum housing