1,600-watt Powered PA Subwoofer with 18″ LF Driver and DSP
Power, Performance, and Easy System Integration
The Yamaha DXS18XLF offers thunderous low end, superb clarity, and best-in-class SPL performance. This powered bass-reflex subwoofer boasts a high-power 1,600-watt Class D amplifier, a 30Hz–150Hz frequency range, and can tackle any application you throw at it. Sophisticated DSP processing yields high-resolution sound with super-low latency, while optimized presets and an intuitive LCD display make dialing in your settings a piece of cake. This sub employs a lightweight, yet durable, plywood cabinet with a premium-grade polyurea coating. The DXS18XLF is a must-have for completing your full-range DZR system.
Sophisticated DSP processing
At Sweetwater, we're impressed by the DXS18XLF's intelligent DSP processing. Yamaha's D-XSUB LF processing gives you total command of your low end. Choose between a NORMAL mode that offers balanced low-frequency response and a BOOST mode that provides tighter, more focused bass with extra punch. Beyond that, XTENDED LF mode drops your low-end even lower, yielding chest-thumping low-frequencies that must be heard to be believed. Ensure a clean stage monitoring environment, thanks to the DXS18XLF's Cardioid Mode, which effectively decreases the sound pressure onstage while increasing the low-frequency output directed towards your audience. Despite all this powerful DSP, the DXS18XLF remains easy to use, thanks to optimized factory presets and an intuitive LCD screen.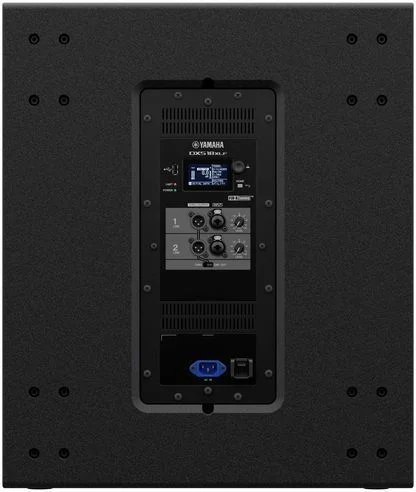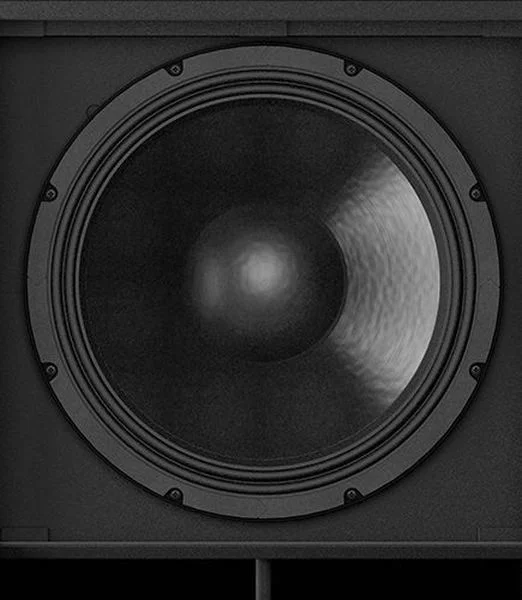 Custom-designed transducer
The Yamaha DXS18XLF is loaded with a great-sounding, custom-designed transducer. Its durable die-cast aluminum frame and 4-inch voice coil deliver impressive bass response, even at cranked volumes. Experience extraordinary low-frequency linearity, thanks to the DXS18XLF's dual damper, which mitigates unwanted vibration during high-output situations.
Yamaha DXS15XLF Features:
Powered subwoofer with 18″ LF driver
A must-have for completing your full-range DZR system
Boasts a high-power 1,600-watt Class D amplifier and 30Hz–150Hz frequency range
D-XSUB LF processing gives you total command of your low end with NORMAL, BOOST, and XTENDED LF modes
Cardioid Mode decreases stage volume while increasing the low-frequency output directed towards your audience
Optimized factory presets and intuitive LCD screen make operation easy
Great-sounding, custom-designed transducer
Dual damper ensures extraordinary low-frequency linearity during high-output situations
Lightweight, yet durable, plywood cabinet with a premium-grade polyurea coating