Low-profile design lets you position this fixture anywhere
One of the nicest things about LED technology, aside from its low power consumption and low heat output, is that it takes up less space than conventional incandescent lamps. That's why Chauvet was able to give the SlimPAR 56 such a low profile. It's no more than 2.5″ deep at its thickest point, so it can fit inside trusses and other tight spaces that are too small for conventional fixtures.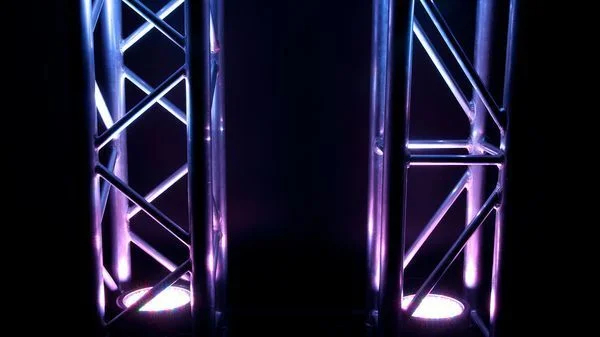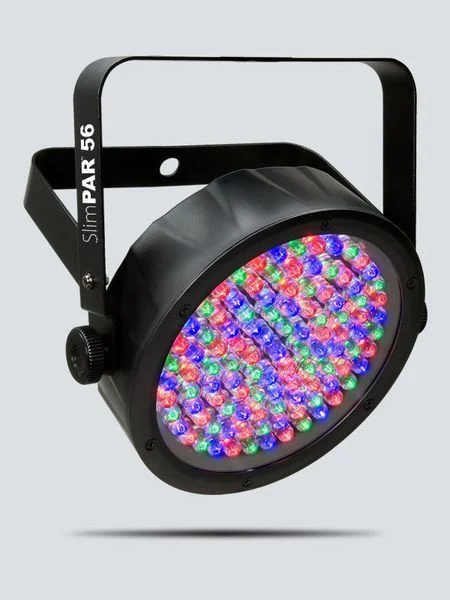 Built-in programs make basic operation a breeze
For most live music lighting rigs, the SlimPAR 56's built-in programs are all you need to add an exciting atmosphere to your shows. Chauvet loaded the SlimPAR 56 with an excellent selection of macros you can use, so you don't necessarily have to manage a DMX controller to put on a great display. And thanks to its built-in microphone and sound-activation mode, the Chauvet SlimPAR 56 can listen to your music and lock its tempo to the beat. You can even link multiple SlimPAR 56s together in master/slave mode to create impressive light shows with just the push of a button.
DMX-512 operation for total control of your show
If you're already running a more complex DMX-based lighting rig (or plan to do so in the future), then you'll love how easy it is to integrate your Chauvet SlimPAR 56 into your setup. It offers you both 3-channel DMX mode for simple color mixing and 7-channel DMX mode, which gives you remote access to the SlimPAR 56's programs, pulse/strobe effect, and other onboard running modes.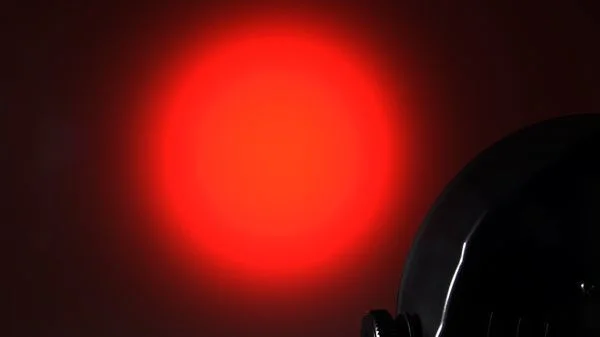 Chauvet SlimPAR 56 RGB LED PAR Lighting Fixture Features:
Slim, compact, and lightweight wash that lets you create millions of color blends
LED technology provides high output without the heat or wattage of traditional incandescents
An array of 108 intensely bright LEDs (36 x Red, 36 x Green, 36 x Blue) lets you mix static colors, with or without DMX control
Built-in automatic programs add energy and variety to your shows
Sound-activation mode listens to the music and syncs preset programs to the beat automatically
Master/slave mode lets you daisy-chain multiple compatible fixtures
3-channel/7-channel DMX operation modes provide integration with advanced lighting systems
Pulse effect available with adjustable speed
Power linking allows you to connect up to 22 units on a single AC circuit
Double-bracket yoke serves as both a fly point and a floor stand
14-degree beam angle and 23-degree field angle provide broad, steady coverage
2.5″ max depth lets you position this fixture in shallow spaces