Two onboard Crystal preamps
The AIR192|6's low-noise Crystal preamps build a solid foundation for any style recording. Clean and uncolored, M-Audio's Crystal preamps are a blank slate for your creative mix decisions down the road.
Latest-gen A/D converters
High headroom and low distortion are yours at every stage of the recording process, thanks to the AIR192|6's current-gen A/D converters.
Direct inputs for guitar and bass
Twin front-mounted 1/4″ instrument inputs streamline the M-Audio AIR192|6 for guitar and bass players. The included Eleven Lite FX suite gives you several virtual amp, cab, and stomp options to choose from, so you can leave your amp and pedalboard behind.
5-pin MIDI I/O for outboard gear
Take advantage of the included AIR virtual instrument suites when you pair your MIDI-equipped controller with the M-Audio AIR192|6. Its two 5-pin DIN connectors are compatible with all your pro MIDI gear.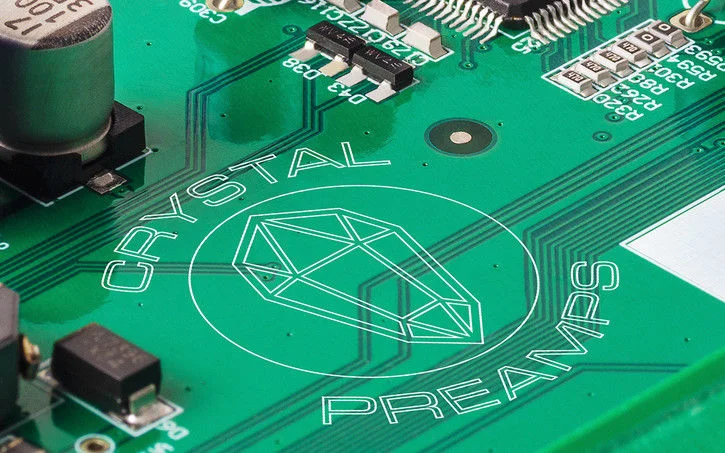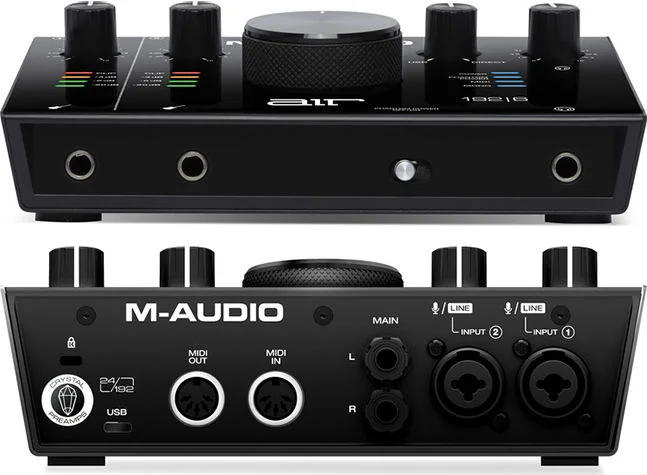 Rugged tabletop form factor
The M-Audio AIR192|6's desk-friendly form factor puts all essential controls right at your fingertips, with an ergonomic tilt that improves visibility for desktop and remote use. A feature we at Sweetwater have enjoyed in all recent AIR interfaces is the large central volume knob, which is unmistakable and easy to access for setting desired monitoring levels. The all-metal chassis feels great underhand and is sure to hold up to location recording.
High-speed USB-C
USB-C protocol (also compatible with USB 2.0) gives the AIR192|6 fast round-trip speeds — as low as 2.59ms — to minimize latency when you're tracking and monitoring.
M-Audio AIR192|6 Audio/MIDI Interface Features:
The latest in M-Audio's range of large-knob desktop mixers
Records up to 2 channels of pristine 24-bit/192kHz audio
2 low-noise Crystal preamps/TRS inputs and the latest A/D converters faithfully capture the emotion in your performances
2 hi-Z instrument inputs for direct guitar and bass tracking
5-pin MIDI in/out accommodates virtual instrument controllers and outboard gear
USB/Direct knob for mixing and live-monitoring applications
High-speed USB-C connection minimizes round-trip latency
Also compatible with A-type USB 2.0 ports
Included Software:
Pro Tools | First
Ableton Live Lite
Avid Eleven Lite guitar/bass processor
20x Avid effects plug-ins
AIR Music Technology Creative FX Collection
AIR Music Technology Xpand!2
AIR Music Technology Mini Grand
AIR Music Technology Vacuum
AIR Music Technology Boom
AIR Music Technology DB33
2GB of Touch Loops content